The Startup Blueprint series shares stories of founders and team members from some of Aotearoa's most epic and fast-growing startups. Hear about their journeys, learn from their insights, and maybe leave with a dose of inspiration.
We spoke with Courtney McConnochie, Head of Strategy at Basis, about her purpose-filled and impact-driven career. From being in elite sports, working in big tech, pioneering how businesses approach strategic design, to GTM strategies that are "good for the world and good for business", Courtney is an undercover powerhouse in NZ's startup ecosystem and we're excited to share some of her learnings with you.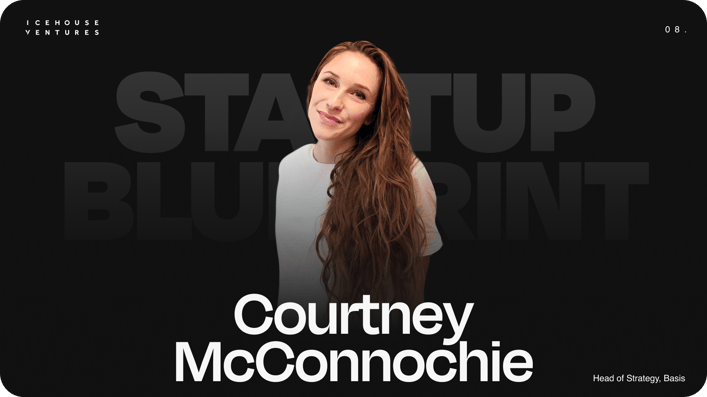 Elite sports provided Courtney with the foundations to thrive in the startup world. Many aim to lead with purpose but she really understands how to put that into practice. Her career has taken her to over 20 countries, spanned big tech, being at the forefront of strategic design, to a farm in the north of Québec. Courtney has brought her varied experiences together to build successful companies that genuinely create a positive impact on the world.

In this month's edition, she talks about what "good for the world, good for business" really means, how to implement it when building a startup, and how to avoid the common mistakes when establishing your GTM Strategy.
SB: The first time I met you was on a call with a founder in our community who had worked with you prior to joining Basis and they raved about how awesome you are - tell us about the life and career experience you've had to date.
CM: Thanks Steph - what an introduction, no pressure! That's actually an interesting story. I met the person you're referring to in San Francisco, back when I was living in the US. She had a big impact on my life, but the pandemic spun us off in different directions and we lost touch. On day one at Basis I found out that, by pure beautiful chance, we'd ended up not only in the same country but working together again. And that's a pretty good metaphor for my career journey.

I actually thought sport would be my career. A car accident in my 20s led to my first significant pivot, but elite sport gives you a decent foundation for this kind of work; existing in discomfort, trusting yourself to deliver in uncertain, high-pressure conditions, focusing on what you can control, not taking (often brutal) feedback personally, and the power of relentless consistency. Since then, I've spent most of my working life outside New Zealand; to date, I've worked in something like 22 countries. I landed in big tech early on, doing what I'd call a more "traditional" quant-based strategy, but it always felt like a piece of the puzzle was missing. Searching for better ways to innovate and solve problems at the root led me to strategic design, and the penny dropped. Here was a far more realistic, practical way to bring new things to life.

I joined Method, one of the early pioneers in this space, and it's no understatement to say this was a defining moment. I was surrounded by fiercely intelligent, endlessly, bravely curious people from all backgrounds, without ego and not held back by how things "should be done". Imagine it like being in a new escape room every day. And we got results. Here I discovered there is no "right", there are just perspectives - if you bring these together in the right way, you find magic. And if you bring them together after being in close proximity for 8 days straight, 4 flights, a 2h drive, not much sleep and an insane deadline you get… fireworks, but also friends for life.

At some point, however, under the tempting challenges and hectic flight schedules the objectives started to blur into one: make big money. I knew how to do that; it wasn't challenging any more. So I took on what I saw as a much greater challenge: how companies - and whole industries, could be super successful while making a positive impact on the world.

Pausing here: instead of the "follow your dream and it will work out" speech, I'll say I think there's always a temptation to roll out the highlights reel and give a tidy, polished version of our career but that sets such an unhelpful, unrealistic expectation. I've been fortunate to work with some huge companies to create change, launched something like 20 new products and ventures, and had three of my own. However, many times I've felt lost, and it's often been hard and messy - especially the next bit. There was no blueprint or neat Job Title to follow when I made the decision, but unfortunately, growth necessitates discomfort. I'd finally landed a dream opportunity in NYC and was in Montréal awaiting a visa when the pandemic hit. The border and Visa processing slammed shut; no home, no job, no way to leave and no access to my bank account. But a great test of my problem-solving skills. A few hours before the police cordon closed off the city (Québec was hit hard; we had nearly 18 mo of lockdown and curfews), I escaped to a farm up north. This detour ended up being the best thing that could have happened, personally and professionally. A few years and adventures later, those lessons led me to Basis.

My path doesn't exactly fit a careers counsellor's recommendation, and I know a few of my escapades have been a bit of a white-knuckle experience for my parents. But I've never been content with band-aids and baby steps. The common thread is finding new angles and unconventional ways to solve problems at the very root, so I can drive transformational results. The tools and perspectives I've gained in the process have probably become my greatest asset; alongside unconditional, albeit occasionally tight-lipped, cheerleading from my family and friends.

What I've learned is: to embrace the messy, the detours and the discomfort. You won't find paradigm-shifting opportunities between the neatly ruled lines of a textbook or the comfortable, steady steps of a career path.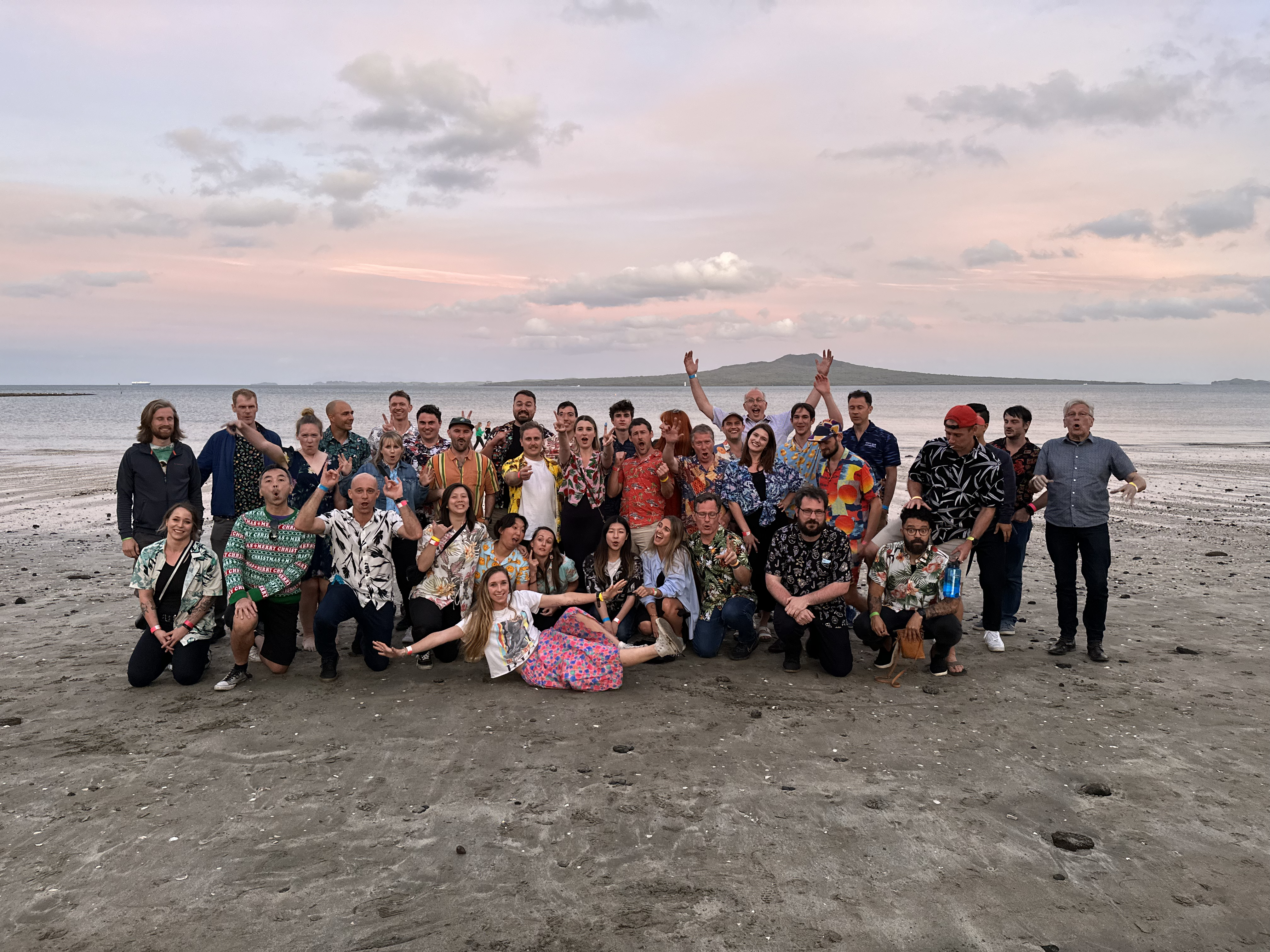 The Basis Team
SB: You talk about "good for the world, good for business" and "designing businesses for the next economy". Can you share what that means to you?
CM: "Good for the world, good for business" is just another way of saying that rather than being a compromise, profit and positive impact actually create compounding returns when you put them together. That delivers a huge competitive advantage over profit-maximisation-only firms. There's a tonne of evidence out there as to how, but we can summarise the gains into three areas: increased revenue, increased productivity (decreased costs) and increased resilience. A study from BCG and the World Economic Forum found that companies that integrate sustainability into their core business "consistently generated above-average growth rates and profit margins"; while recent studies from Goldman Sachs, KPMG, Sustainalytics and Nielsen all show business and product growth advantages of between 4.8% and 24%.

Designing businesses for the next economy goes a bit further. Business schools are still teaching game theory; how to win in a closed-loop environment. That thinking still drives most of our models, but really it's better suited to 1920's industrial Britain than today's web of fast-paced, highly interdependent value chains. Simply focusing on direct value exchanges and quarterly returns isn't enough. The next economy will be shaped by businesses with a long-term perspective, thinking non-linearly and systemically to harness a much wider range of business, environmental and social impacts and their ripple effects. This proactive approach opens the doors for innovation. Think Tesla, IKEA and Patagonia. These companies are not merely adapting to new expectations or industries; they're completely redefining them.
SB: You're Head of Strategy at digital energy infrastructure startup Basis which aligns nicely with your focus on people & planet. How have you implemented your approach to strategy at Basis?
CM: That's an interesting one - what does strategy mean in a start-up? To me, it's making sure everyone knows where we're going next, and why - and they have the tools to succeed. It's aligning all the vectors towards goals for the greatest possible impact and making sure you're using resources as efficiently as possible to get there. This becomes even more important in our fast, ambiguous and runway-pressured environment. My style of strategy is very lean and real-world, I tend to take a wide perspective to crack new opportunities and approaches - that includes looking at customers and society, the planet, and beyond our industry.

In practice at Basis, this approach means having good strategic scaffolding and then planning "just enough" to allow us to start experimenting. That's a much lower-risk approach than intensive up-front planning. I'm lucky we have several strong advocates for this (our Head of Product for one) and to be surrounded by colleagues who embrace this, because it can feel uncomfortable. We've also rolled out OKRs, helping us efficiently align work to our ambitious goals right throughout the business. We had to design the system ourselves to make sure we struck the right balance of being useful without adding admin overhead, so my approach was quite hands-on and consultative.


"...what does strategy mean in a start-up? To me, it's making sure everyone knows where we're going next, and why - and they have the tools to succeed. It's aligning all the vectors towards goals for the greatest possible impact and making sure you're using resources as efficiently as possible to get there."
SB: What common challenges do you see startups face when establishing their GTM strategy, and what would be your advice to avoid such mistakes?
CM:
Stay flexible. Planning more "robustly" is a common reaction to uncertainty, however it creates rigidity and it usually goes to waste. You don't need a lengthy GTM plan. Just enough to keep you focused, and get everyone on the same page. Any plan is just theory until it hits the ground, and then everything changes - especially if you're pre-launch. Planning for the plan to change means you and your team can adapt much faster when it inevitably does!


Keeping customers in mind, or better, involved. I've seen some startups develop their plan without engaging the people they plan to sell to. This isn't about you - get out there and watch their world. Remember, this is a value exchange.


Focusing. "Appealing to everyone" is probably the most common mistake I've seen in any company's GTM. If you're targeting everyone, you'll dilute your product and your message. It's hard, but resist FOMO and stay focused on a couple of key customer groups; a loyal initial customer base will pay dividends. You should be including one segment that satisfies cashflow, and another who you can cultivate to give you fast product development feedback. They might be less lucrative but they'll accelerate you like nothing else.


Be data driven. The ability to learn and adapt faster than anyone else is a huge advantage, so set measurable objectives and get tracking in place early. This will help you iterate, stay focused, and know where to fine-tune when you hit roadblocks.
If anyone wants to bounce ideas around, I'm always happy to chat - get in touch.

SB: Working in a fast-growing company can make it difficult to balance learning with doing, how do you carve out time to learn and develop professionally and in what ways are you doing it?
CM: I'm learning every day at Basis. Being this close to the nitty gritty of engineering and hardware product development is new for me; I'm loving how that stretches my brain. Our technical colleagues are great at breaking things down into layman's terms. I work with some insanely smart people so the water cooler chat is excellent - I pick up a lot from there.

In my craft - you're right, there isn't much time left over. Having colleagues critique and challenge my work - our CEO is great at that, is a win-win. Candour is a core value at Basis, and, thanks to our Head of People Experience, the whole company is trained in giving constructive feedback which accelerates personal and craft growth. Aside from that - I have a few regular websites and newsletters I hit, but my best source of inspiration is my own little advisory counsel; a mix of ex-colleagues and close friends from different industries. They offer fresh perspectives, a sounding board and invaluable advice, including Heather, whom you referred to in your first question. Most are based overseas but nevertheless, I feel incredibly fortunate to have these people "around".
🔥 Quick-fire questions
Most useful resource you've listened to/read/absorbed recently that you'd recommend to others
CM: "IDEAS" by Peter Watson. A history of ideas, way back from Lucy, right up to 2006. While technology has evolved, human nature hasn't changed much - so it's a great source of inspiration. You can almost predict what people will do next given a new tool.

What's your favourite activity to do with the Basis team?
CM: It's no secret I detest planned fun, so I can't believe I'm saying this but - Karaoke. At our last all-hands, an impromptu session broke out at a restaurant and everyone just SENT IT, 100% all in, no shame, top-of-the-lungs group concert style. It was incredible (but apologies to the other diners). They say shared song is the most ancient form of bonding...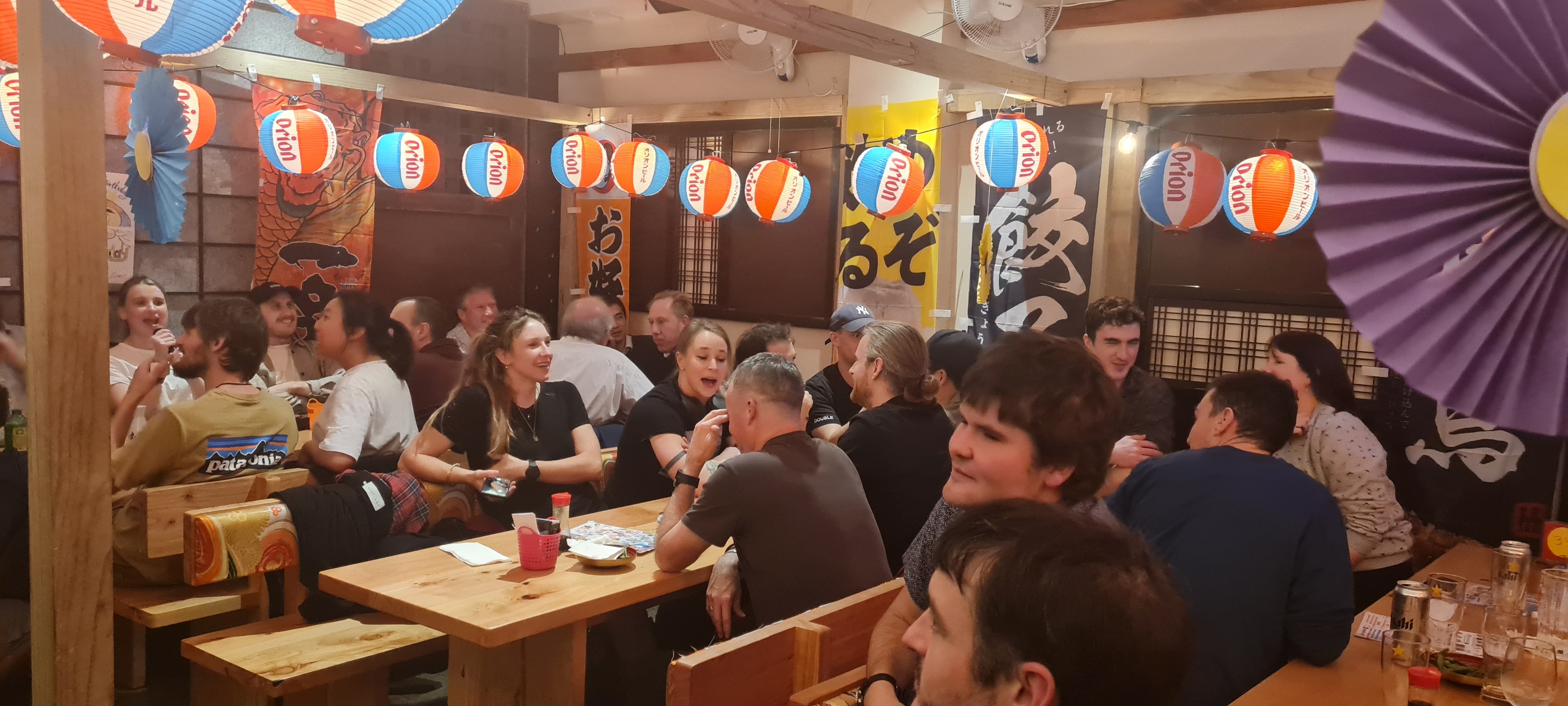 The Basis team gearing up for Karaoke.
---
You can find Courtney, here.

Want to be among the first to read our 'Startup Blueprint' interviews? Join the IV community by subscribing to our newsletter here ✌️