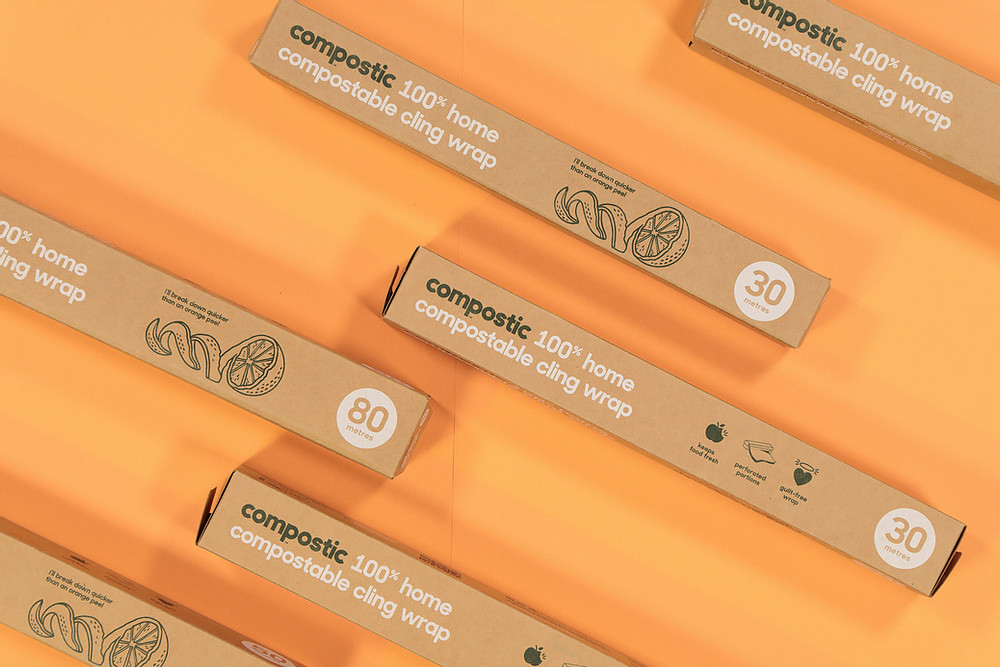 Jonathan Reed, founder of Compostic, first thought up compostable cling wrap in early 2018. With a dream to replace the plastic version in your kitchen draw, John and his team created the world's first certified home-compostable cling wrap.
The Compostic team partnered with Flux Accelerator in June 2019, shortly before moving into the Icehouse shared office space. Jon and his team literally work side-by-side, sharing the same values, vision and zeal for life.
Since launching their product range in November, Compostic has made exceptional progress, signing with NZ Wholefoods companies Foodstuffs Ltd and Huckleberry Farms. Compostic products can be found in South Island New World and Pak'nSave stores with North Island distribution coming in early 2020. Jon made an appearance on the The AM Show, Newshub, in June, where he spent some time showcasing his range of biodegradable products.
Compostic also have U.S distribution in the pipeline, which means the team stand to suitably serve the global circular economy for years to come.
Connect with Compostic here:
LinkedIn https://www.linkedin.com/company/biobags/
Facebook https://www.facebook.com/composticnz/
Instagram https://www.instagram.com/compostic.co/