Our thoughts on how Blackrock's $2 billion clean energy fund came to our shores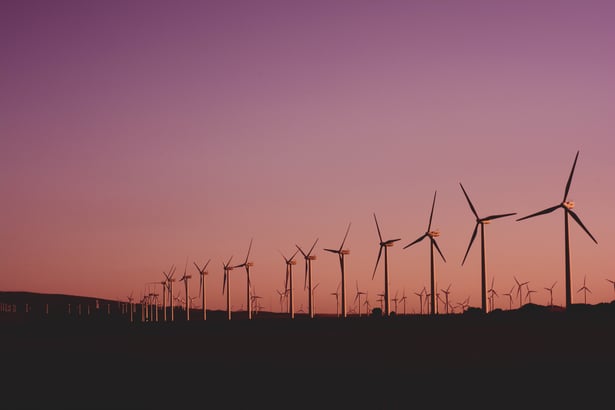 When the CEO of the world's largest asset manager is thrilled to be invested in your country you have clearly been doing something right.
Larry Fink, the CEO of BlackRock this week said New Zealand's "climate infrastructure strategy can be a model for how to scale and implement" a clean energy transition globally.
His comments come after BlackRock announced a $2 billion clean energy fund with the aim of enabling "New Zealand companies to access greater pools of capital to build out climate infrastructure including in wind power, solar power, battery storage, electric vehicle charging, and natural capital projects."
Prime Minister Chris Hipkins was equally as laudatory, framing the investment as a "gamechanger for the clean-tech sector".
Hipkins is right. A fund at this scale (with many details yet to be made clear), will put our clean energy systems both current and future on the world stage. An influx of cash may see the previously optimistic goal of 100% renewable energy by 2035 a little closer to reality.
So how did we get to this point in which a little country of 5 million at the bottom of the world is being singled out by a player with US$8.59 trillion under management?
As much as a single Government may try to chalk it up to a mix of deft international diplomacy and our image as a clean green utopia, major global investors don't make these decisions based on a tourism brochure.
Having been in the room with major business leaders like Fink, it's clear that this moment has been built on the backs of dozens of innovative business founders that made New Zealand a place when the impossible could be attempted.
New Zealand has a long history of clean energy innovation. Our first hydro-electric dam was built way back in 1885 in the Otago minefields, and we were also the second ever country to use geothermal power back in 1958.
But this ancient history is not what got BlackRock's attention. Over recent years innovative clean energy technology has grown out of New Zealand and made waves on the world stage.
Twenty years ago when I first started talking to global investors about New Zealand's emerging startups, it was hard going getting anyone to care.
At around the same time, Lanzatech launched on to the scene, developing an innovative way to create low carbon bio-fuel from the industrial waste of steel mills, oil refineries and chemical manufacturers.
Lanzatech went from strength to strength, and by 2014 it relocated to the United States, accelerating its bio-refining plants across the world. Today its processes develop everything from cleaning products to 'green steel', and recently listed on the NASDAQ valued at NZ $2.8 billion.
These companies, brimming with creative talent, have spawned other startups, too, looking at completely new cleantech issues. Will Barker, a Lanzatech alumni, started Mint Innovation in 2016 with a low carbon 'bioremedial' process to extract precious and useful metals from tonnes upon tonnes of e-waste.
Mint is now building factories to extract the precious metals from old phones in nations across Europe, North America, Asia and Australasia.
Everywhere we look, we can see the rapid reproduction of local talent as smart ambitious people join fast-growing startups with the same ethos. As a result, more startups are opening than ever, and NZ's cleantech sector which barely existed at the turn of the century, is now thriving.
As Larry Fink, CEO of BlackRock, noted in the announcement of the $2B fund, our "per-capita innovation", our natural instinct for kiwi-ingenuity if you will, has finally made its mark on the world.
So it didn't come as a complete surprise that SolarZero, a startup with a 'smart battery' that allows homeowners more off-grid power hours, was purchased by BlackRock to the tune of $100 million last year.
Nor that Fink, the famously bottom-line driven investor, saw something special in our little country at the bottom of the world.
A seasoned goliath of an investor like BlackRock looks beyond the brand. They look at track record, the people involved, their characters, their aspirations for the future and the likelihood of success.
They looked at all of this in New Zealand and they have wholeheartedly decided that we make the grade.
But this decision would not be possible without the hundreds of innovators that developed world leading tech from these isles in the bottom corner of the South Pacific.